Claire B. Soares, FOUNDED & CEO of Up in the Air Life, was recently announced as a 2021 Top Travel Specialist by Conde Nast Traveler, opens up about her favourite destinations, serves up some top travel tips and proves she really is the G.O.A.T when it comes to luxury travel planning.
The team at Up in the Air Life are thrilled to announce that our Founder & CEO, Claire B. Soares, a is a Condé Nast Traveler Top Travel Specialist!  And honestly, there is little wonder why!
Apart from being the G.O.A.T. of luxury travel planning, and the mastermind behind Up in the Air Life, Claire has traveled to over 6 continents and visited 64+ countries.
She knows what's up when it comes to traveling and seeing the world, which is why we recently sat down with Claire for a deep dive on some of her best travel adventures to date
Saying hello to the locals: Claire in her element in Kenya at Giraffe Manor.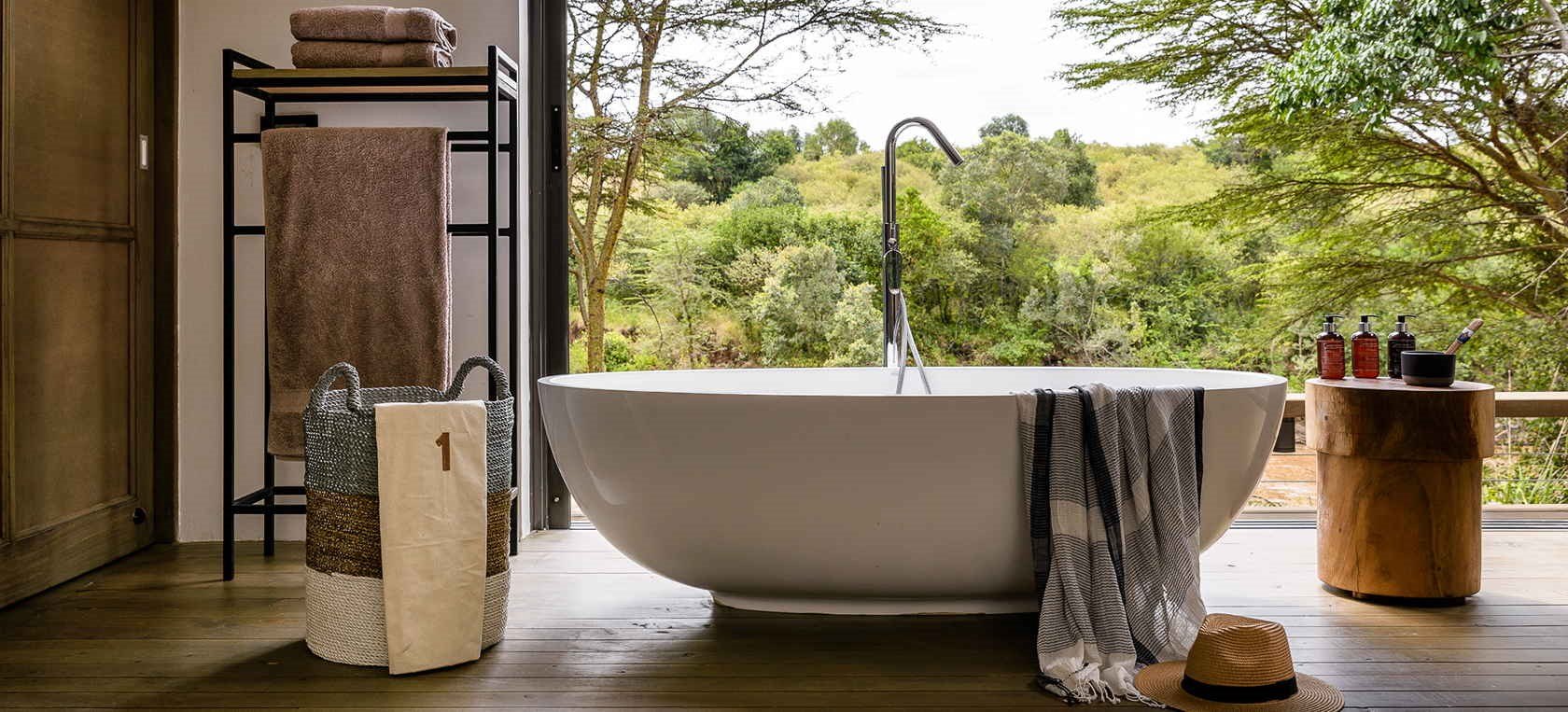 The Kenya + Uganda Experience: On Safari in Kenya, home to her favourite hotel in the world, Olanana.
Up in the Air Life: Claire, you've literally been all over the world… hands down, what's the best hotel you've ever stayed in and why?
Claire: The best hotel I've ever been to was Olonana, which is one of the Safari camp hotels on our Kenya and Uganda trip. 
I just love Olonana. One of the things I love most are the rooms… they are just so spacious. 
Most Safari camps, you'll just have a tent, but this an actual room. It's a huge suite, with a sunken half shaped moon living room, gorgeous big beautiful bed with the netting over it and it faces a river that is full of hippopotamuses just living their best life. 
Their rooms also have a huge wrap around balcony complete with daybed, so you can stop and take a moment to watch, not only the hippos, but elephants, monkeys and other wildlife… it's the bomb.
Back in the room, there is a massive slate floored bathroom area, with a rain shower that is big enough for you to lay down in, that has windows with vantage points out into a lush garden. 
And then on the river side of the room, there is a sunken tub that looks out onto the balcony.
The Kenya + Uganda Experience: The magic of Olonana at night.
The main area at Olonana is situated over the river bed, and there are a number of dining options. You can be seated inside or outside right on the water, under the shade depending on your preference. 
After a long day of adventure, the best spot at Olonana is their incredible bar, which at night time transforms into a spirit tasting lounge where you're served up all types of whiskey and of, because you're in Africa, incredible gins. 
It's the perfect place for a nightcap, as you sit near the roaring fire.
Olonana is by far my best hotel experience in the world!
And hey, if you want to experience Olonana for yourself or if you want to find out more, hit me up for a chat by clicking here.
Up in the Air Life: Dang, that sounds amazing! Would you say your best experience so far has been at Olonana too?
Claire: I've definitely had some amazing times there, but nothing can beat the time I have spent in South Africa. South Africa is such an incredible place because there is so much to do! From the city, the vibe, the culture… the history in Johannesburg, there is so much to do and see.
Because I'm a foodie, the dining in Johannesburg is world class! Marble, which is one of the best restaurants in the world, looks right over the City and the food is exceptional. The local nightlife is off the charts and the bars and nightclubs are unlike anything I have ever experienced. Marabi Jazz, Chef Sanza, Pan Africa Plate…
From a historical perspective, and being a Black America, visiting Mandela's house is truly incredible. You're just immersed in history, and standing in the same places he stood at such momentous times in world history. It's awe-inspiring.
There is so much to soak in when you visit The Mandela House.
From local street food, markets and dancers as well as all the important locations you stumble across that played an important role in the South African Civil Rights Movement… it's overflowing with history.
The Aparteid Museum is a must see and totally mind blowing. It's unbelievable to think that was only a few decades ago. There is just so much to learn when you visit.
On my last trip, we went to one of the sister properties of The Saxon, The Shambala Camp, which is just outside of Johannesburg, and it's the most highly rated Safari in South Africa.
It's absolutely gorgeous.
A quick flight out of Johannesburg and you're in Cape Town, which for me is a blend of Miami, the San Francisco wine area and Malibu.
The Camp Bay area is gorgeous, with some of the best restaurants overlooking the water.
Downtown on the waterfront, I really love the Cape Grace Hotel, but ultimately being able to explore the beach area, the penguins, exploring the coast and the wine country… just so many amazing adventures.
I discovered my favourite wine in South Africa; Pinotage, which I first tasted with chocolate, that's right CHOCOLATE… not CHEESE! Which totally won me over.
Definitely South Africa, there is something for everyone… urban, safari, wines, beaches… the helicopter ride over Table Mountain… there is so much to do and see.
The South Africa Experience: On Safari (top), our Safari hotel (middle) and taking a heli-ride around Johannesburg (bottom).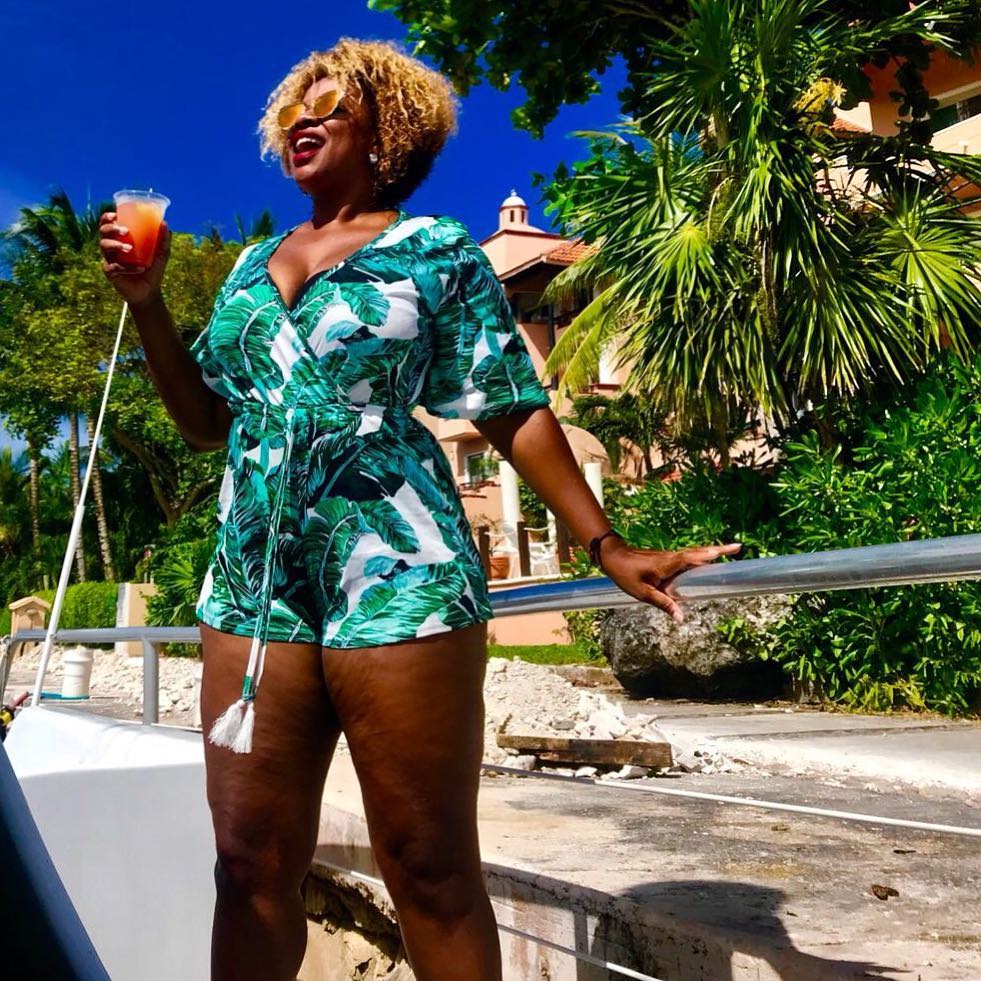 At home in Mexico: I love my life in Playa del Carmen… it's the best combination of comfort and vacation vibes. Photo credit: Anthony Turner.
Up in the Air Life: So with that said, we absolutely need to know your Top 3 Travel Destinations because South Africa sounds incredible!
Claire: I would have to say Playa del Carmen, Mexico since I live there most of the year. It's a small town and it's walkable. Ride your bike, walk around and there is something for everyone. Within 10 minutes I can go to a local restaurant and get tacos for $1. Or walk down the corner and get a Mexican Soup. 
Or I can go to a high end restaurant like Harrys or a steak house… or dine on Thompson Beach. So much to do from a local perspective, but also 
You're only an hour from Cancun too! 
My second is South Africa! Without a doubt.
And my third one, well it's a tie. Thailand and Italy. But if I had to choose, it'd be Italy. Florence is one of my favourite places in the world, and I just can't get enough of their pasta! 
Growing up and learning so much about Italy, then seeing the ruins of the Roman Empire, I wanted to cry the first time I saw it. Having dinner out the front of the Panthenon… just so mind blowing.
Up in the Air Life: Claire, you've been to so many incredible places, no doubt you have some travel hacks for all of us. What are your MUST HAVES for your carry on bag?
Claire: Great question! So the first must have is an Evian Water Mist, it keeps my face moist and a Magnesium Lip Balm because the cabin air can make your lips so dry!!
I also can't live without my Solar Charger, because keeping my phone charged without having to worry about an electrical outlet is super important to me.
I never travel without my Evolution Neck Pillow! Some of the flights I am on are 15+ hours, and there is no way I want a kink in my neck affecting my adventures when I land after a long day of travel. This pillow specifically gives you amazing support; perfect for a quick nap.
I love my beats, so my Bose Headset puts me in my own little world. No whinging babies, or annoying seat mates here! Just my own tunes!
And last but note least, this incredible Travel Humidifier. Your face deserves it and you'll breathe easier at night. Honestly, it's a no brainer.
Up up and away: Travelling in style is the Up in the Air Life way. Pictured with dear friend and business partner Rasheed Dennis.
Up in the Air Life: So out of all your tips, what is your top tip for a comfortable flight?
Claire: Having an enjoyable fight is so important! 
Regardless of class of service, pack your favourite snacks for your flight. 
My fave in flight snack is fried chicken, so a lot of times, before a long flight, I'll pick up fried chicken and mac and cheese from a soul food place! 
So that said, my number one tip is to pick up something great from the airport or make something before you go. 
Even if you're flying Business Class, the food can be good, but it's not always as good as your favourites. 
If you can control your food, you can get on the flight and order a nice glass of bubbly and just kick back. 
Dress comfortably!! And wear layers. A shirt underneath, with something soft and fuzzy on.
And don't forget your neck pillow! It's so important for a good rest while you're in transit. 
Up in the Air Life: It seems like you have been EVERYWHERE Claire… but what's next on your list and why?
Claire: Oh my god! I haven't gone to Antarctica…
We were meant to go last year on our Up in the Air Life experience, but we have pushed it to December this year and I can't wait. It'll be my 7th continent, because I've been to all the others, and I can't wait! I really want to go, because being able to see the glaciers and penguins, just feels like it's going to be a very surreal experience. I am super excited to possibly do the Polar Plunge and jump in the water. I'm a bit scared, but I might do it!
Also, once the world opens up, heading back to Italy and going to the Opera is on the top of my list!
—
Claire B Soares is the Founder & CEO of Up in the Air Life, a luxury travel company that curates exquisite trips to exotic destinations.
For more information on upcoming trips or to book a private trip planning call with Claire… keep scrolling!
The Antarctica Experience: "I can't wait to go on this trip! Seeing the glaciers, penguins… it's going to be the most surreal experience!"
Claire hustled so you don't have to.
Up in the Air Life founder and CEO, Claire Soares, built a multimillion-dollar boutique travel agency to create space for you to let your guard down and travel with confidence amongst other like-minded Black people.
At least a third of our clients book their next trip with us within about a year.
Claire Soares was recognized as one of the six most influential Black women in the travel industry and as a Top Black Travel Leader from the Inaugural Airbnb list. Read more about Claire.
IN CASE NO ONE ELSE IS TELLING YOU —
We don't say this lightly.
Our trips attract the kind of professionals who are killing it on the daily.
And, while that's commendable — no one can keep up that pace forever.
So, let's pop some bottles and take time to celebrate life!
Come back rejuvenated and ready
to build the next piece of your empire.