There aren't many places in the world where you can indulge in vibrant cuisine, immerse yourself in exotic culture, and experience stunning natural wonders. 
Join us on our 8-day luxury adventure in Thailand, where we'll take you on a journey through the best that this enchanting land has to offer. From a cooking class in Bangkok to exploring the historic landmarks of Wat Po and the Grand Palace, our journey will immerse you in the rich culture and traditions of Thailand. Check out our client photos at #UITALThailand
Can you hear it? The sizzling sounds of the cooking class in Bangkok, the splashing waves of James Bond Island, and the peaceful serenity of Phi Phi. Our journey through Thailand will take you on a magical adventure through this exotic land.
Indulge in the vibrant cuisine of Thailand as you learn to cook traditional dishes in a cooking class. Explore the historic landmarks of Wat Po and the Grand Palace, marveling at their rich history and cultural significance.
Then, head to the stunning island of Phuket, where you'll visit James Bond Island and Phi Phi, two of the most breathtaking natural wonders in Thailand. Whether you're cruising on a private boat or relaxing on a picturesque beach, the stunning scenery will leave you feeling grateful for the opportunity to experience the beauty of Thailand.
Priceless moments with new friends, cultural immersion, and pampered relaxation await you on your Up in the Air Life journey through Thailand.

Love the trip but not the dates?
GO NOW OR LATER WITH PRIVATE TRIP PLANNING —
Here's your trip at a glance.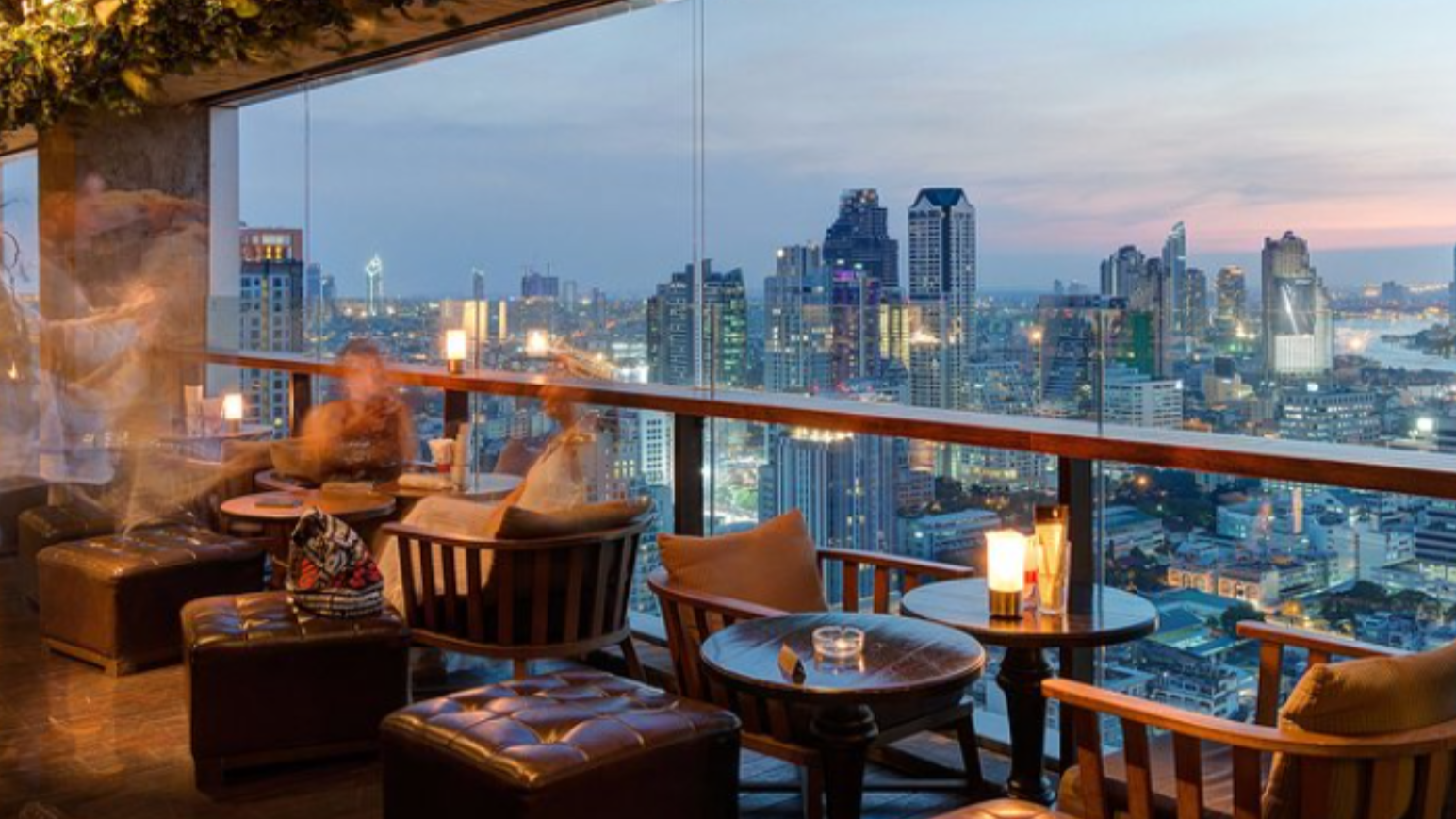 Get ready for an extraordinary adventure as we whisk you away to the captivating wonders of Bangkok and the breathtaking beauty of Phuket. Your itinerary will lead you through the vibrant streets of Bangkok, the sacred temples, and the legendary Phi Phi Islands. Prepare yourself for a journey filled with cultural immersion and astonishing landscapes that will leave you in awe.
Your Bangkok and Phuket experience is all about embracing these captivating destinations. You'll wander through the bustling streets of Bangkok, where the vibrant energy will ignite your soul. Marvel at the intricate details of sacred temples, discovering the wisdom and spirituality they hold. But that's not all—we'll take you on a culinary adventure, indulging in the flavors of Thailand during a sensational cooking class. And when we make our way to Phuket, prepare for a day trip to the Phi Phi Islands, where you'll soak up the sun, swim in crystal-clear waters, and let the beauty of nature captivate your senses.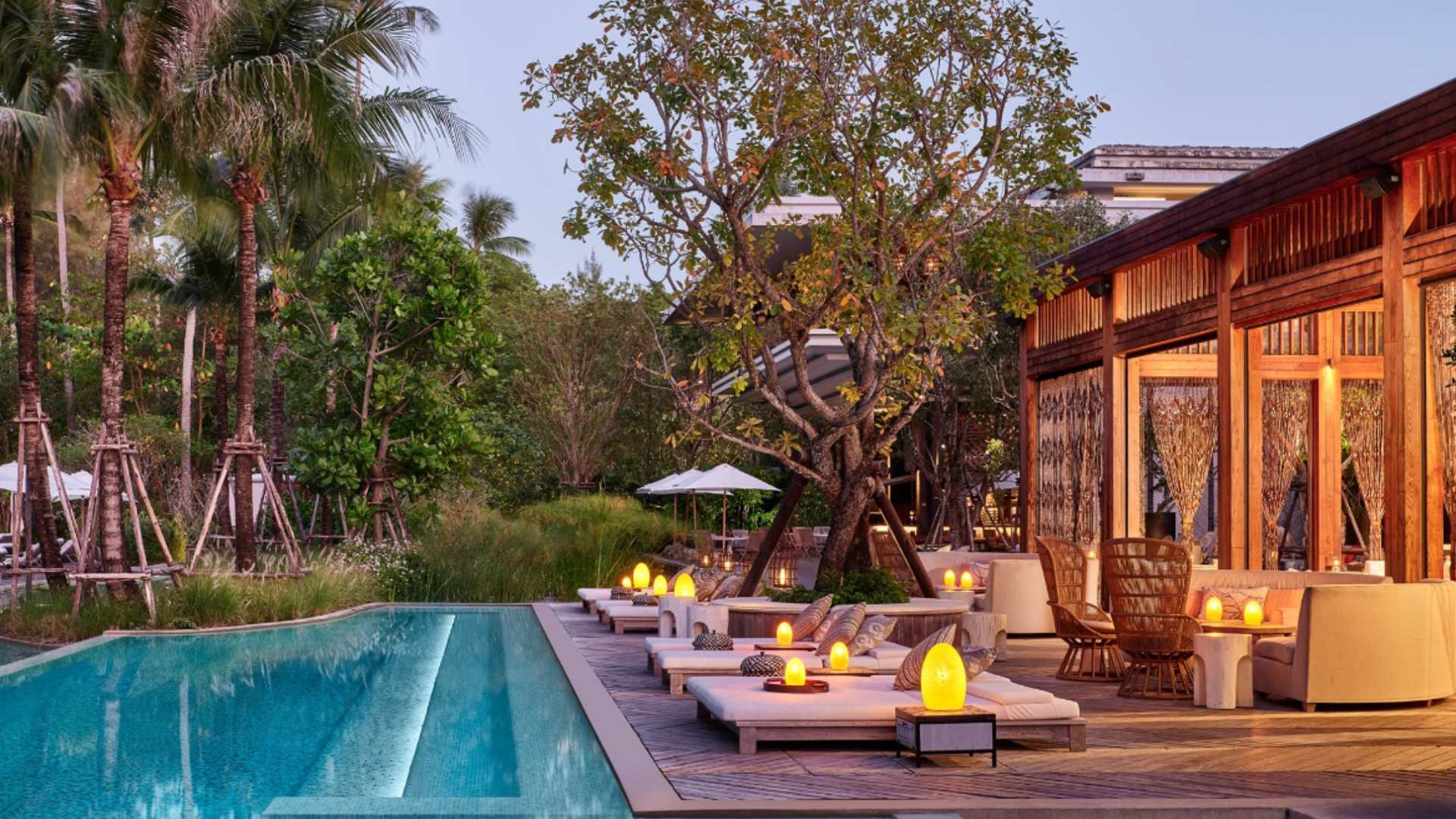 Prepare to be pampered like royalty in our carefully selected accommodations. After a day filled with awe and wonder, you'll retreat to luxurious havens that exude elegance and charm. Picture yourself enveloped in the opulence of a five-star hotel in the heart of Bangkok, where every corner whispers tales of indulgence and sophistication. And when we arrive in Phuket, get ready to be mesmerized by beachfront resorts that offer breathtaking views and world-class amenities. Rest assured, we have handpicked accommodations that will make your stay an unforgettable experience...
Explore the day-by-day itinerary.
THIS TRIP IS FOR YOU, IF:
THIS TRIP IS NOT FOR YOU, IF:
Welcome to Bangkok!
Tonight, we're about to experience some serious magic.
Get ready to indulge in a mouthwatering, multi-course welcome dinner that will make your taste buds do a happy dance.
Paired with the finest wine and bubbly, we'll be sipping and savoring the flavors of Thailand.
Today, we're diving headfirst into a day of cultural exploration.
Our first stop is Wat Po, a temple that radiates tranquility and wisdom.
Inside, we'll pay our respects to the mesmerizing Emerald Buddha, a symbol of enlightenment and grace.
In the afternoon, we'll unleash our inner chefs during a vibrant cooking class.
With our aprons on and spices in hand, we'll create the most delicious Thai dishes.
Get ready to uncover the hidden gems of Ayutthaya, a city that holds a wealth of history and stories waiting to be heard.
As we walk through its ancient streets, we'll honor our shared heritage and celebrate the strength and resilience of black people everywhere.
From the majestic temples to the remnants of a glorious past, we'll immerse ourselves in the beauty of this UNESCO World Heritage Site, leaving our mark on its storied walls.
Today, it's all about embracing freedom and liberation.
Take this chance to explore at your own pace!
Lose yourself in the vibrant energy of Bangkok's floating markets, where every corner is a treasure trove of exotic delights.
Bargain like a boss, find distinctive souvenirs, and let the rhythm of the market guide your steps.
If shopping is your love language, unleash your inner fashionista and hit the vibrant malls and bustling boutiques.
We're off to Phuket, where the sun-soaked beaches and shimmering waters await our presence.
This evening, take charge of your own adventure and immerse yourself in the beautiful island.
Stroll along the beachside promenade, browse the colorful night markets, or groove to the rhythm of local music that fills the air.
Let Phuket's enchantment surround you.
Today, we're taking a day trip to the breathtaking Phi Phi Islands, where paradise truly comes alive.
Feel the warm sand beneath your feet, dip into the crystal-clear waters, and let the picture-perfect landscapes awaken your senses.
Whether we're snorkeling among vibrant coral reefs, lounging on pristine beaches, or uncovering hidden gems, the beauty of these islands will reflect the charm that resides within each of us.
It's our final day, but the magic isn't over yet!
Tonight, we gather for a mesmerizing farewell multi-course dinner on the Phuket beach.
As the moonrise takes place, we come together to celebrate the bonds we've formed and the memories we've created.
Surrounded by laughter and delicious flavors, let's toast to our journey.
Enjoy your last morning in the hotel with another scrumptious breakfast, and say your goodbyes to your new friends!
Check out at the hotel and get whisked away by your private transfer to the airport where you will head home or onwards to your next adventure.
Wanna go on the trip of a lifetime and not have to plan it?! Of course you do! Then travel with Up in the Air Life...thank me later. They are so organized that I didnt have any worries about the accomodations, excursions or dining choices. The staff was so friendly and helpful, it was like going on vacation with your cousins and 'nem. Up in the Air Life is the only I'll travel from now on.
Shauna
ANY trip w/ Up in the Air Life is extraordinary!! If you are seeking the true Class Act among travel companies, Up in the Air Life is it!! They have raised the bar on group travel!! Worth EVERY penny!!!
Monique
No matter where you travel, our standards are the same.
YOU CAN ALWAYS EXPECT TO:
HERE'S WHAT YOU SHOULD KNOW ABOUT
Our trips get you close to that Beyoncé-on-a-boat lifestyle. Let us handle your travel style glow up.
Up In The Air Life On-site Tour Leader

Bon Voyage Group Video Call with the Up in the Air Life Team

Pre-trip Concierge Support for Room Upgrades and Booking Optional Tours

Pre-trip Concierge Support for Spa Appointments

Pre-trip Concierge Support for Restaurant Reservations

Private Concierge Chat during your trip for Dining and Spa Reservations

7 Nights Stay at Handpicked Luxury Hotels in Bangkok and Phuket

Daily Breakfast at the Hotels

Welcome Multicourse Dinner Paired with Fine Wines and Bubbly

Temple Visit to Wat Po, paying respects to the Emerald Buddha

Vibrant Cooking Class

Cultural Exploration in Ayutthaya, uncovering its hidden gems and honoring our shared heritage

Free Day in Bangkok for Exploring Floating Markets, Shopping in Vibrant Malls

Flight to Phuket, taking us to the sun-soaked beaches and shimmering waters breathtaking beauty

Farewell Dinner on the Phuket Beach, where we toast to our journey 

Transportation to all Hosted Activities

VIP Meet + Greet Private Airport Transfers

Personalized Hand-selected Gifts in your Swag Bag
We take care of all the details on your itinerary once you land. If you want to further personalize your experience, go off!
Round-trip airfare to and from the destination
Travel Medical Insurance Insurance (Please note this is required to attend the trip.)
Room Upgrades are available for purchase after booking
Optional tours are available for purchase after booking
Tips for Tour Leader, Guides and Drivers
Passport or Visa Processing Fees
Your passport must be valid for at least 6 months from the time of travel with at least 2 free visa pages.
Expenses for vaccines that may be required
Can you envision yourself on this trip?
Download "The Thailand Experience" trip brochure and keep it handy as you continue to explore, or take the plunge and book now.